Sciences Applied and Geoprocessing Laboratories
Equipped with 30 computers, ArcGIS License, MapInfo 8.2, Discover 5.0, Surpac 6.0, Geosoft Oasis Montaj 6.2.2, Surfer, Word, Excel, Access, Power Point, Global Mapper 11; 20 Mirror stereoscopes, Pocket stereoscope, 3D Mapper DDPS digital photogrammetric station.
Topography Laboratory
Equipped with Topcon Level Dl-103, Topcon Level RL-HB, Theo 20B-1 analogue theodolite "AEM 1200, Mom TeNi-3 level, Wild T1-A Analog Theodolite, Electronic theodolite Brand: Foil. of 5 "; Theodolite Digital Zeiss Eth50 – 10 ";
Microbiology and Physics-Chemical Laboratory
Equipped with electric plates, Water-test, Anemometer, Water analysis discs, Spectrophotometer, Potentiometer, Distiller, Comparator, Fluorine fluorometer, Digital scale, Turbidimeter, Tub-Floc test tube, Neo comparators, magnetic stirrers, Oximeter, Analytical balance, Incubator stove and Alarm clock.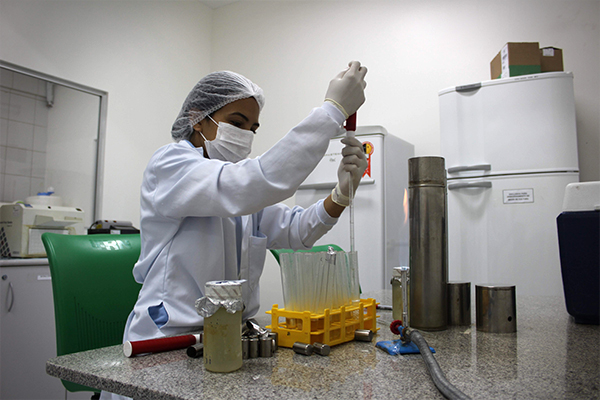 Soil Laboratory
Equipped with Wiley type mill for grain analysis, drying kilns, fiberglass exhaust hood, soil mill; Soil Disperser, Drying and Sterilization Ovens, Bench Multiprocessor pH Meter, Conductivity Meter, Salinity, Vertical Cooler, Heating Plate;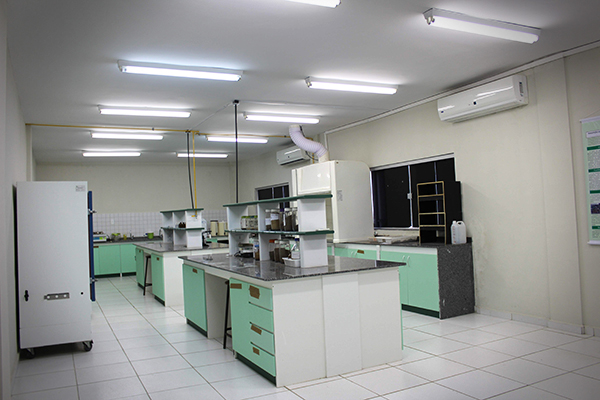 Mineral Processing Laboratory
Equipped with Mini Magnetic Stirrer, Stereoscopic Magnifier, pH Meter, Drying Oven, Centrifuge for Tubes, Sieve, Sieve Vibrator, Jaw Crusher, Ball Mill, Hammer Mill, Bench Flotation Cell, Scales;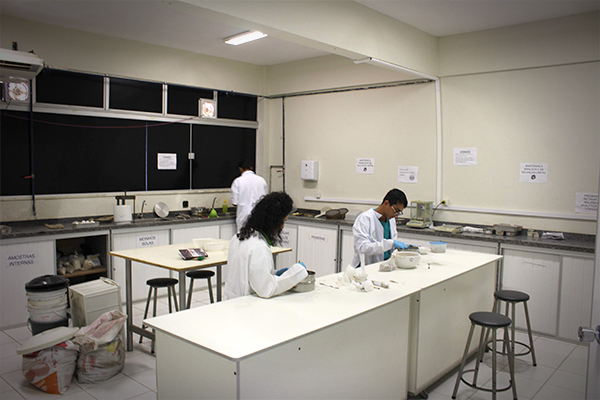 Mineral Research Laboratory
It has an area of 84.6 m2, Echo Sounder, Meteorological Station, Auger, Magnifiers, Measuring Tape, Panning, total gamma scintillometer model 346, scintillometer geometrics model GR 101A serial no. 10417, scintilla meter RS 220, Scintillometer Geometrics exploranium, magnetometer geometric 816, SCINTREX magnetometer;
Instrumentation Laboratory
Equipped with Atomic Absorption Spectrophotometer, Distiller, Gaseous Chromatograph, among other materials and equipment.
Characterization of Minerals / Materials (LACAMM: Equipped with 4 state-of-the-art characterization equipments: Scanning Electron Microscope (MEV Vega-3 LMU TESCAN); Dispersive Energy System coupled with MEV 9 EDS Oxford); X-ray dispersive energy spectrometer (EDX 720 Shimadzu); and X-ray Diffractometer (DRX 7000 Shimadzu).